January 2019
Warm Up at The Spa this Winter
Holly Jolly Hot Stone
This holiday Twist on hot stone massage uses seasonal essential oils to invoke the Essence of the season. Heated Basalt stones are used to relax knotted muscles, relieve tension and rejuvenate the holiday spirit while seasonal essential oils like Vanilla, Cinnamon, and Sweet Orange soothe and calm the mind.
90 mins. $159 (RMT – upgrade $25 )
Winter couples package
Grab someone you love and get to the spa. Enjoy side-by-side 60 minute massages followed by spa pedicures.
2 hrs. $350 for two people (RMT – upgrade $25 per. person)
Chocolate Peppermint Patty
Pamper your hands and feet with a chocolate peppermint manicure and pedicure.
2 hrs. $110
(Add shellac + $15 each)
Fall in LOVE with yourself this Winter
Begin with a body polish to freshen your skin for the new season. After, your body will be wrapped in seaweed to replenish the skin, promote detoxification and reduce inflammation. Deepen your relaxation with a 30 minute massage and mini facial. Lastly, your hands and feet will be taken care of with a chocolate and peppermint, mini manicure and mini pedicure.
3 hrs. and 30 mins. $375
(Massages are all performed by a certified spa therapist NOT a registered massage therapist)
For gift certificates please call our Spa Concierge directly at (905) 828-7449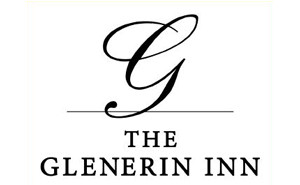 Click Here for more information on hotel accommodations at The Glenerin Inn & Spa