March & April 2019
March

Into Me Time
Spring Recharge Package
Begin with a Pink Grapefruit body scrub to reduce stress, boost energy and your mood. Then you will recharge with a 30 minute massage and a mini spa facial.
1.45 hours $230 plus tax (no RMT)
Spring Pick Me Up
Begin with a Specialized Spa Facial with an eye care treatment and complete this pick me up with a 30 minute massage.
2 hours $ 225 plus tax (no RMT)
CHOCOLATE Body Escape
Begin your treatment with a Coco and Brown Sugar Body Exfoliation, then your body is wrapped in a warm Milk Chocolate and Vanilla Bean Body Mask then finished with a 1hr Aromatic Body Massage. Complete this experience with a chocolate orange spa pedicure.
3 hrs. and 15 mins. $300
(Massages are all performed by a certified spa therapist NOT a registered massage therapist)
For gift certificates please call our Spa Concierge directly at (905) 828-7449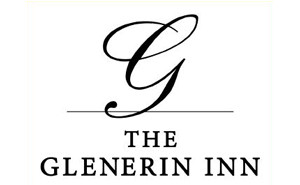 Click Here for more information on hotel accommodations at The Glenerin Inn & Spa