Mother's Day  2020
Mother's Day specials Gift Cards available Curbside pickup, Email, and Direct mail. 
𝗣𝗮𝗺𝗽𝗲𝗿𝗶𝗻𝗴 𝗣𝗲𝗱𝗶𝗰𝘂𝗿𝗲 – Treat Mom to our signature spa pedicure- includes a foot and leg scrub and massage and a hydrating paraffin treatment. $75
𝗪𝗮𝗿𝗺 𝗖𝗮𝗻𝗱𝗹𝗲 𝗠𝗮𝘀𝘀𝗮𝗴𝗲 – A full body massage with our soothing warm candle oils – therapeutic and comforting. Spa certified only $120
𝗠𝗶𝗻𝗶 𝗦𝗽𝗮 𝗘𝘀𝗰𝗮𝗽𝗲 – Our pick up mini facial, signature spa pedicure and 30-minute shoulder, back, and neck massage. $190
For all purchases and curbside pickup arrangements, contact our Spa Concierge, Lisa, at Lisa@thespaatglenerin.com
𝗖𝘂𝗿𝗯𝘀𝗶𝗱𝗲 𝗽𝗶𝗰𝗸 𝘂𝗽 – Pre-arranged; Includes gift-wrapping and personalization
𝗘𝗺𝗮𝗶𝗹 – requests to Lisa at Lisa@thespaatglenerin.com
𝗗𝗶𝗿𝗲𝗰𝘁 𝗠𝗮𝗶𝗹 – Order by May 1st to ensure arrival by May 10th
We have our new facials  – from Esthederm Paris- available!
Gift Cards available on site – complimentary Gift Wrapping Available
Gift Certificates may be emailed by contacting us directly at 905-828-7449
 For gift certificates please call our Spa Concierge directly at (905) 828-7449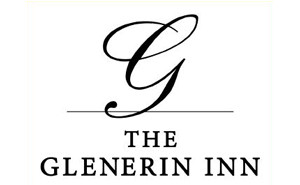 Click Here for more information on hotel accommodations at The Glenerin Inn & Spa