Massage Treatments
"Begin to see yourself as a soul with a body rather than a body with a soul." -Wayne Dyer
All massages are provided by your choice of a Registered Massage Therapist or Certified Spa Therapist that specialize in various professional and therapeutic massage therapies.
Certified Spa Therapist fees
30 Min $65
60 Min $115
90 Min $160
120 Min $210
Registered Massage Therapist fees (Can be used for insurance claims)
30 Min $75
60 Min $130
90 Min $180
120 Min $235
Available Types of Massage
Swedish Massage – Traditional massage technique that uses a combination of movements to ease sore muscles, release tension and improve circulation, leaving you rejuvenated and refreshed.
Aromatherapy – A blend of essential oils chosen just for you. A special technique of massage therapy combined with aromatic oils to improve and revitalize your mind and body. A very relaxing massage perfect to de-stress your senses and completely unwind.
Deep Tissue – Deep Tissue Massage is a massage technique that focuses on the deeper layers of muscle tissue. It aims to release the chronic patterns of tension in the body. Deep tissue massage uses many of the same movements and techniques as Swedish massage, but the pressure will generally be more intense. It is also a more focused type of massage, as the therapist works to release chronic muscle tension or knots.
Pregnancy – This Massage is designed specifically for the pregnant woman who is in need of relaxation which minimizes the physical ailments common to pregnancy.
Couples Massage– Pamper your relationship and enjoy side-by-side massages of your choice.
Specialty Massage Experiences
*New* Warm Candle Massage – The benefits of Candle massage therapy includes relaxation, soothing feeling, easing of tension, stiffness and pain, improved circulation, as well as giving an enhanced feeling of well-being. Warm aromatic massage oil is poured over muscles, taking your massage experience to the next level. Add $25 to Standard Massage (Spa Certified or RMT prices above)
Hot Stone Massage – This treatment utilizes hot basalt stones and aromatic oils that glide along the body, utilizing unique movements to massage out tension and stress in the muscles. The therapeutic properties from the heat and the spirit from the earth of the stones will nurture your body. 75 mins $155 or 90 mins $175
Spiritual Tranquility Massage This massage experience is a gentle stress relieving massage designed to quiet the mind and de-stress the senses. A combination of lymphatic drainage, energy balancing, myofascial release and Swedish massage, this treatment promotes deep relaxation, increased mental, emotional and spiritual clarity. 90 mins $185
Harmony Massage This massage experience is a holistic and therapeutic treatment designed to infuse the body with a deep feeling of balance and physical regeneration. A combination of hot stone therapy, aromatherapy and Swedish massage deliver a powerful wellness escape for the mind body and spirit. 90 mins $185
Reiki and Energy Healing This healing technique based on the principle that the therapist can channel energy into the patient by means of touch, to activate the natural healing processes of the patient's body and restore physical and emotional well-being. Reiki treatment increases your supply of life force energy and helps you heal quickly. It promotes relaxation, makes you feel at peace, and reduces your stress. You start moving toward your unique physical, mental, and spiritual balance and your body's own healing mechanisms begin to function more effectively. 45 mins $110 or Couples combined Treatment $155 (provided at the same time)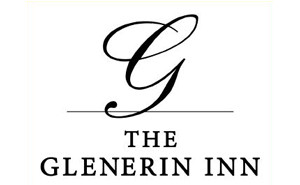 Click Here for more information on hotel accommodations at The Glenerin Inn & Spa